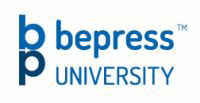 Course Date: March 24-26, 2020
Course Location: 2100 Milvia St., Ste. 300, Berkeley, CA USA
Registration: COURSE FULL. Maximum # of attendees: 20.
For More Information: Please contact Eli Windchy, VP, Consulting Services, at ewindchy@bepress.com.
About this Course
This course is an intensive three-day workshop for institutional repository administrators, where you'll develop crucial skills and expertise to help you succeed at one of the most demanding jobs in the field of librarianship and scholarly communication. Over three days, we'll focus on the key areas that are essential to a healthy repository, from the big picture to the nuts and bolts of working with Digital Commons:
Hands-on workshops on identifying and recruiting scholarly work
Direct, one-on-one instruction on using the DC platform to organize and showcase collections
Interactive discussions on best practices for outreach and promotion of the IR's services
Planning sessions for setting goals, developing action plans, and demonstrating value to your stakeholders
PLUS! Optional Lunch Lab with our Product team!
Participants will come away from the certification course with an in-depth knowledge of the Digital Commons software; a concrete set of IR goals and benchmarks as well as a personalized action plan and extensive resources for achieving those goals; and a network of professional relationships both with other IR administrators and with the staff here at bepress.
Additional Resources