Those of you with SelectedWorks already have access to the new Impact Dashboard and the beta version of the Expert Gallery. In January, we'll launch the full Expert Gallery Suite, which combines all three products and includes new ways to engage groups on campus and off. If you're still on campus, keep an eye out for some of these features to start rolling before the new year.
Unlimited Custom Galleries on Campus Pages
You and your campus partners will be able to create an unlimited number of custom galleries and seamlessly add them to any campus site. Whether it's a three-person panel at an upcoming conference or 300 winners of teaching and research awards, you can quickly group together galleries that showcase a wide variety of campus expertise.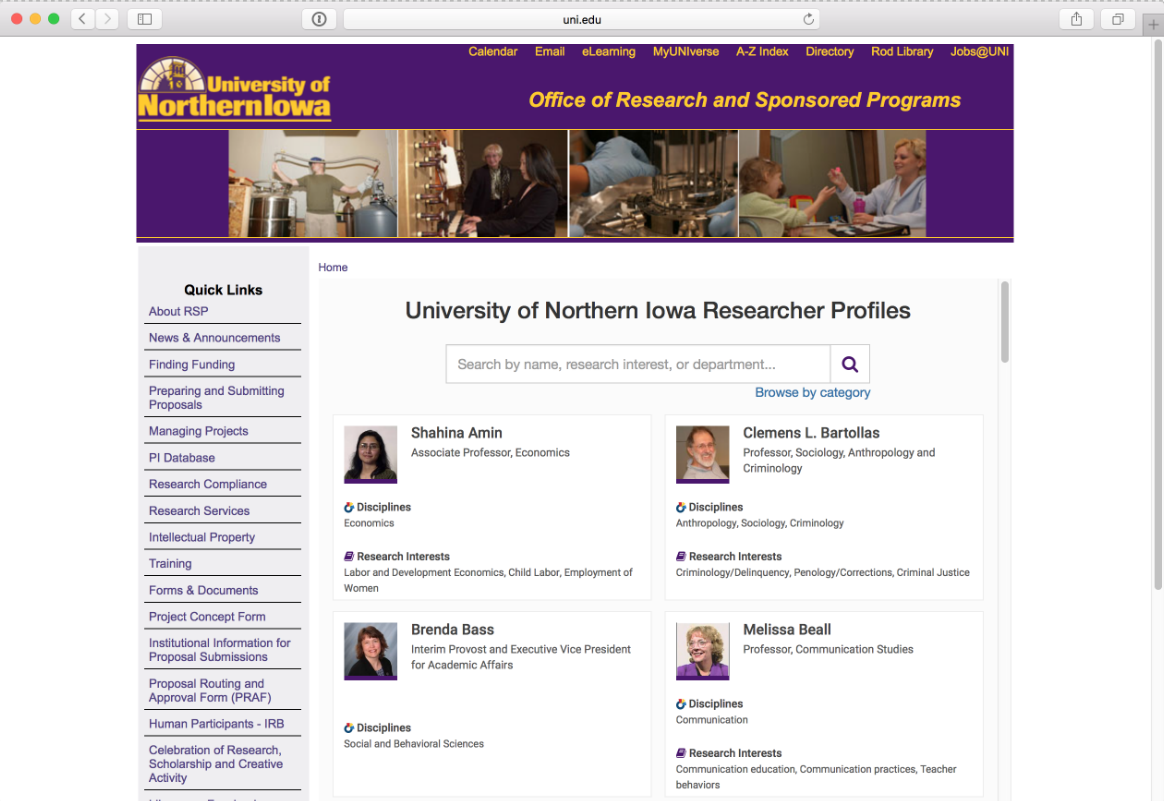 New and Easier Ways for Visitors to Engage with Experts  
Contact forms on every SelectedWorks profile make it easy for users to connect with your institution's experts. Notification options let relevant groups on campus see inquiries to faculty as they come in.
New search facets help people on and off campus find who they're looking for, from a research collaborator for an interdisciplinary grant to a faculty mentor in a particular field. Potential partners in the private sector can also search by key terms or specialization to find the help they need.
Better Support for Faculty Research Services   
You're already working with a slew of other services—the more easily they all fit together, the better. In 2017 we're keeping that in mind as we explore more efficient ways to fill out profiles and works. One early step is to collect author identifiers into SelectedWorks profiles and Digital Commons. We'll keep you posted as we research other ways to help your hard work go further and faster.