Things on campus might be slowing down, but we're still rolling out some exciting new features for Digital Commons over the next month.
ORCID
Adoption of ORCID identifiers is growing across the research landscape; funders and publishers are starting to require ORCID, and libraries are increasingly supporting this need.
Later this month SelectedWorks subscribers will have the capacity to collect ORCID identifiers and affiliate them with author profiles. In early 2017, we will extend this capacity for Digital Commons, which will allow users to capture ORCID and affiliate it with author information and publications.
HTTPS everywhere
It is important to us to protect the privacy and integrity of the information that you share on our platforms. We've had https enabled on SelectedWorks for the last year, and starting in January this authentication will also be available on Digital Commons and our Dashboards.
More features for Author Dashboards
With custom date ranges and new sharing options, authors and researchers will have access to more precise tools to demonstrate the impact of their work. These new Author Dashboard features, below, will be available mid-January.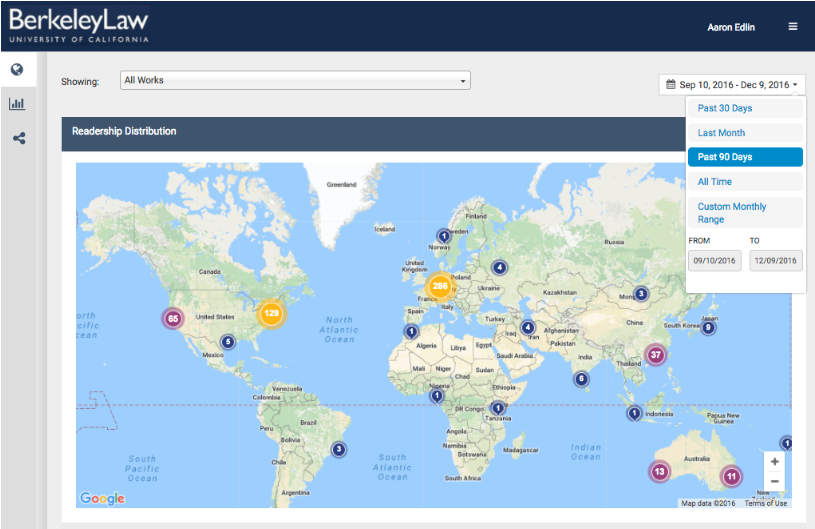 New look for Author Galleries
SelectedWorks Author Galleries are getting a fresh new look and more information about research interest and discipline on author cards. Users can explore faculty profiles or click on browse by category for more extensive search. We'll be rolling out galleries to all our SelectedWorks/Digital Commons subscribers in two weeks, but meanwhile you can check out some pilot galleries at Wright State's CoreScholar, University of Central Florida's Stars Repository, and Trinity University's Digital Commons.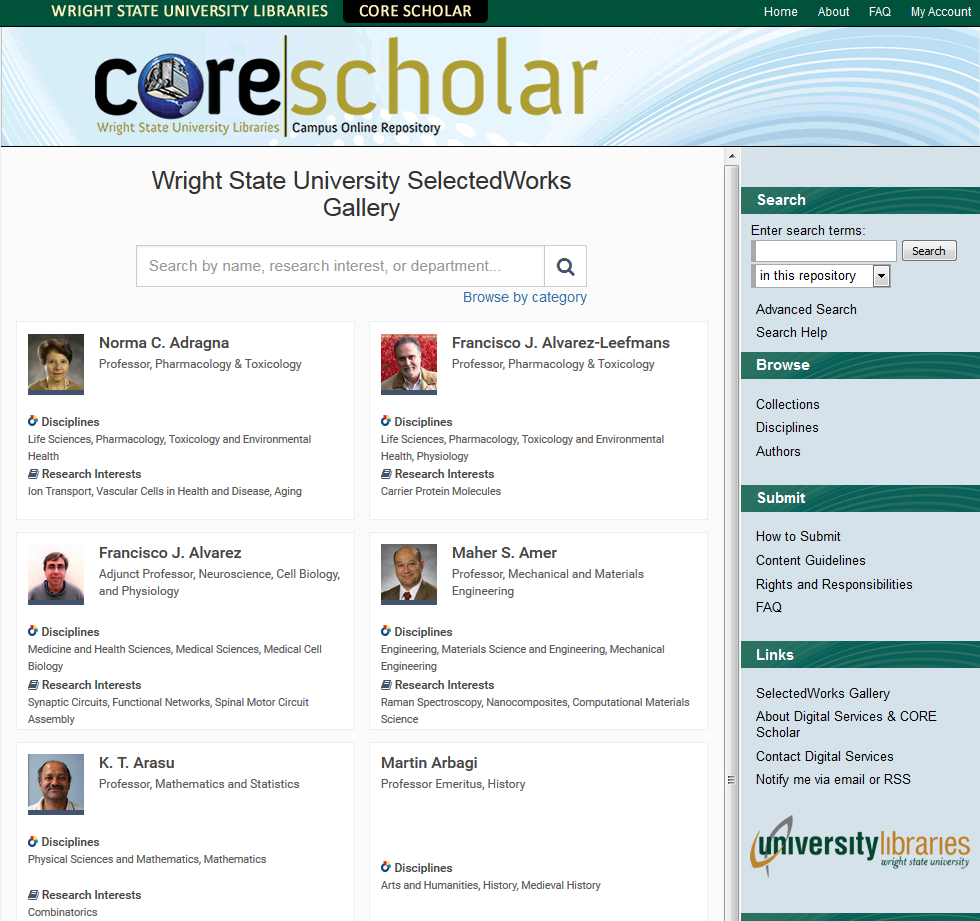 If you have questions, or if you are interested in piloting some of our upcoming new releases, please contact us at outreach@bepress.com.