Last September we shared a story about the University of Montana's The Mathematics Enthusiast using the Digital Commons Dashboard to publicly share the journal's circulation statistics. Since then we've come across some additional examples of ways administrators and journal editors are making valuable usage information available to the public.
Julie Goldman, Managing Editor of the Journal of eScience Librarianship at UMass Medical School posted a Digital Commons Dashboard download map and share link in a tweet inviting followers to see the journal's 2016 success. JeSLIB's editors take advantage of this feature often, regularly receiving between 60 and 80 views of the Dashboard statistics.
Margaret Pembrooke and Kim Drinkwater, administrators at Southern Cross University, created a dashboard share link for multiple structures within the School of Environment, Science and Engineering community on their repository, ePublications@SCU. The share link is even highlighted within the intro text of the community homepage, making it easy for any visitor to the series to easily be able to see the impact of this work as they're accessing it.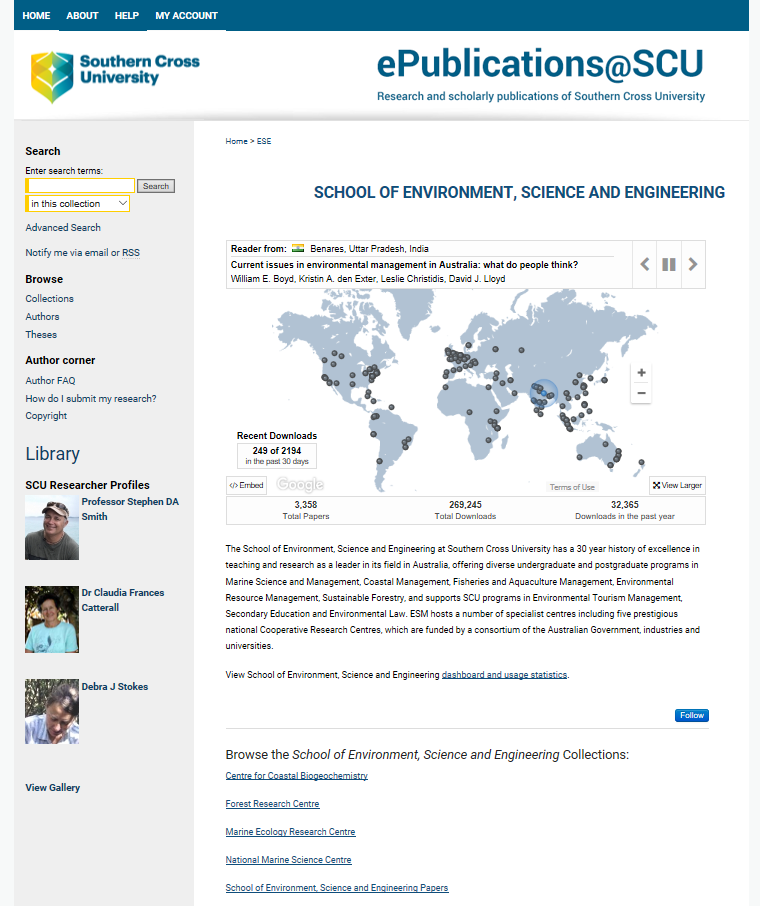 If you have more examples of the Digital Commons Dashboard in action, please share with us at info@bepress.com!